4/13/2010
This episode is Part 1 of our 2009 retrospective. In this first half, we recap the 2008 Oscars (which took place in 2009) and then talk about an assortment of noteworthy 2009 films.
Show contents:
LOLCATZ!!!!!!11
2008 Oscars:

Slumdog Millionaire
WALL*E
The Dark Knight
The Reader
The Curious Case of Benjamin Button

Early 2009:
Summer 2009:

Unusually Noisy: G.I. Joe, Transformers: Revenge of the Fallen, 2012
Other Action Movies: The Taking of Pelham 123, Wolverine, Terminator Salvation, Star Trek
Chick Flicks: The Proposal, Confessions of a Shopaholic, The Time Traveler's Wife
The Hangover
Harry Potter and the Half-Blood Prince
Animated Movies: Up, Ponyo, and more.
Drag Me To Hell
The Hurt Locker

Fall/Winter 2009:

The Lovely Bones
Sherlock Holmes
Invictus
Where the Wild Things Are
A Serious Man

Press the Play button below to listen to the podcast, or the Download link to save it. Here's how you can download new episodes automatically.
LOLCAT after the jump….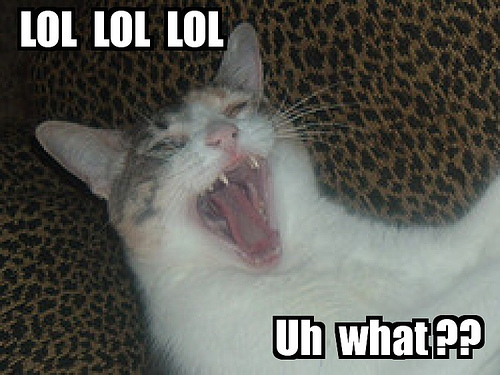 Special #6 [58:52m]:
Play Now
|
Play in Popup
|
Download